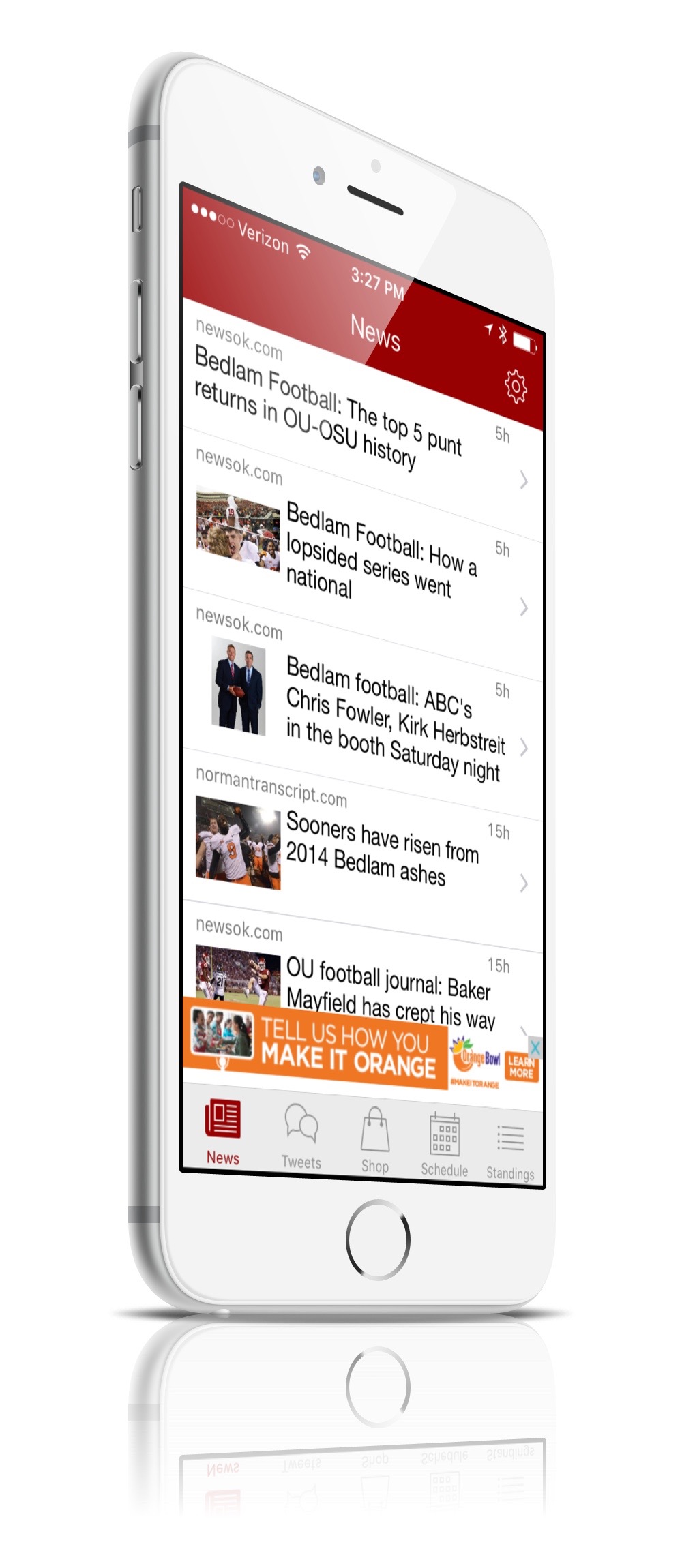 About
Top rated app for Sooners Football on iTunes.
Starting in 2012, Polanco Media began development on a fun project to build an unofficial news app using platform specific UI and UX patterns. SoonerApp is now a top rated OU Football news app on the App Store and Play Store
The app provides fans with the latest football news and twitter feeds for all things OU football. Development for the app is ongoing, with regular updates provided by Polanco Media for both iPhone and Android versions.
Process
Polanco Media managed the mobile design, development and backend support for the app, and has managed multiple updates singe the app was originally launched in August of 2012.
Technology
The iOS and Android apps were built using Appcelerator Titanium, with native UI and Navigation controls for both platforms
The backend is developed with Node.js and data storage is provided by Appclerator Arrow platform and a custom Postgres installation.
The app uses multiple services from Appclerator Platform, including advanced analytics, performance monitoring and backend support